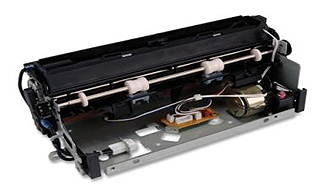 Special Pricing 
 This applies to fusers for Lexmark A4 S and T series listed model printers ONLY
Fuser Assemblies for Lexmark:
Optra S; Optra T61X; T52X; T62X; T63X
As from 1 November 2012 pricing from Black & White is as follows for selected Customers:
 *RM285 per fuser
Terms and Conditions
1.    Orders of 5 units or more
2.    Strictly Cash on Delivery
3.    30 day Manufacturers Warranty
4.    Strictly Pick Up only
5.    Strictly exchange (RM100 will be billed and payable pending return of fuser cores.Suggested advance exchange is best)
RM100 deposit on core will be refunded on return of cores owed.
Single Unit Sales
*RM350 per fuser