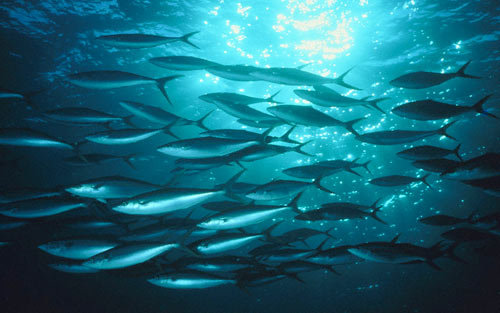 Fish Farms
Currently Malaysia is less than self sufficient for fish and seafood which is an issue for a country surrounded by water (in 2008 Malaysia imported 329000 tonnes of fish and seafood)
Fish farming is not a new concept and has been tried in many forms down the years.
Unemployment in kampongs is also not a new thing as kampong residents are substantially subsistence dwellers
The Black & White Group have designed and are releasing a new concept in fish farming; feedlot fish farming with multiple share ownership. The fish farms are designed to be "nested" among other fish farms in groupings of 5 – 10 and located adjacent to kampongs thus providing employment for the kampong and utilizing local knowledge.
Whether in fresh or salt water the Fish Farms of the Black & White Group are virtually maintenance free and look to harvest on a rotational basis according to the fish breed farmed in that particular unit.
Specifically designed for ease of operation; optimal water flow and optimal return to unit holders, each farm is physically 9m x 8m and designed for use in waterways deeper than 3.5m. The intention is that these farms would be in clusters of approximately 10.
With an average "crop" of 2000 fish (expandable depending on breed) the capacity is readily managed and the feeding patterns designed to optimize short term growth. The feeding and harvesting systems are simplified and the maintenance issues negligible. The material and design utilised has also principally overcome the continual issue of fouling by waste and solid contaminants commonly faced by fish farmers. In fresh water the base level variety of Cat Fish will be bred and in salt water Grouper will be bred as stock standard varieties. Of course the breeds are market dependant and location dependant.
Farms raising higher value per unit fish are best located near efficient distribution systems and face perhaps higher "product to market" costs than farms raising lower value and higher local consumption product.
Investment:
Each farm has 8 shares/units of which five are available for sale. The Black & White Group hold one unit, the kampong (as the farmer) holds one, regulatory authorities hold one. Each unit is RM25000
Distribution of Proceeds:
Following each harvest the net proceeds are distributed on a pro rata basis to unit holders.
Re Stocking:
Unit holders are communicated with following each harvest to plan for the next but one with a view to changing breed if this is seen as desirable.
Registration of Interest:
Each Fish Farm unit has a unique registration and records of unit holding are kept at the offices of The Black & White Group along with details of the cropping history and location
The Black & White Group will superintend all operational aspects of each Fish Farm and will attend to all maintenance issues and be available for all queries from unit holders
Construction, Warranty:
The Black & White Group manufactures and supplies the fish farm units which are built to the specifications developed and held as intellectual property. There is a five year manufacturer's warranty on each unit supplied.
Initial Location:
The Black & White Group will arrange initial locations – unless a group of unit holders have their own site(s) – and will transport the fish farm to site and establish it in the water and provide the initial feedstock
Returns:
It is projected that an average monthly return of some 7.5% will be available to unit holders paid according to the rotational harvesting cycle.